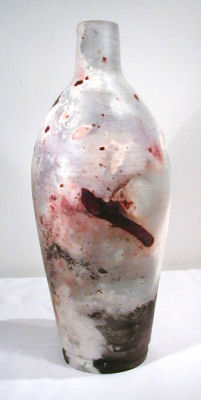 Introduction
Welcome to my ceramics gallery! Click here for pictures from the Rhode Island SCAA June 2006 art show!

The majority of my work is made from white stoneware and a variety of firing techniques are used. In addition to my high-fired work (cone 6-7), I also pit-fire, raku-fire, and sawdust-fire my pieces. Each unique work is a representation of a vision and I create each piece individually from concept through to completion.

The gallery lists are organized by firing technique, collections of works, and by shapes. In addition to examples, a link is provided to each gallery itself. pottery@wilsonwong.com to purchase a piece or to send me your comments.